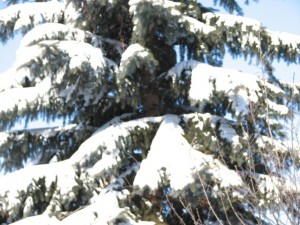 Spring snow! It's all about perspective. Instead of looking at it and grumbling open your senses and feel it. What does this day feel like?
It's soft and fluffy coming down like you are in a huge snow globe. The birds are busy doing what they do in the spring. The cardinal is singing with it's heart open. The chickadee is singing it's sweet two note song telling us it's all beautiful. The geese are flying overhead through the snow. It's the last day of March, it has to go out like a lion doesn't it? But what a sweet loving lion it is!
Celebrate the day. See how beautiful it is and how beautiful life is. Breathe in the sweet fresh air and enjoy all the nuances of this beautiful earth we live on.