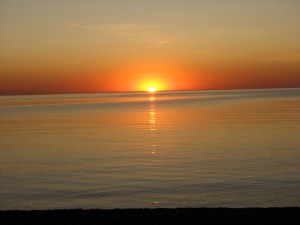 I never would have seen this sunrise if not for an aspen tree and a crow.
I was up at Superior Shores Resort for the Level IV retreat in August. I love to get up early to see the sunrise so I make a point of setting the clock just in case I don't wake up early enough. I didn't know how to set the clock so I set it wrong and it didn't go off.
The lake had been calm when we arrived on Sunday. So Monday morning when I heard a "whoosh-whoosh" I thought "the lake has awoken!". It wasn't the lake I learned later but the sweet quaking aspen outside my window.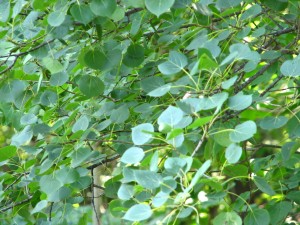 My shutters to my room were closed so I couldn't see outside. Soon I heard "caw-caw caw-caw-caw-caw!" and it went on and on so I said to myself, ok, I think it must be near dawn and the clock didn't go off. I opened the shutter to see a crow in the tree across the way bobbing wildly up and down and shaking at me as if to say "The sun is coming up now, hurry, hurry, you'll miss it!"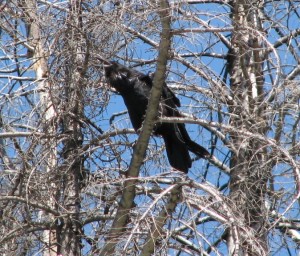 I said out loud "ok, I'm up, I'll be right out" with that he shook off and bobbed a few more times then flew off.
I went out to see this!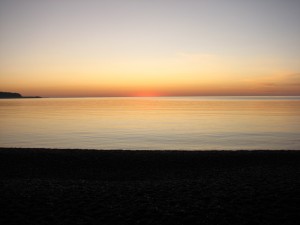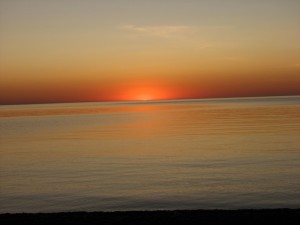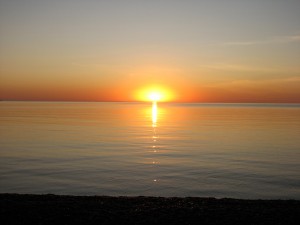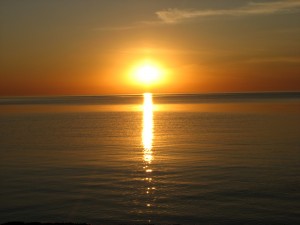 And a fellow "retreater" practicing on the shore.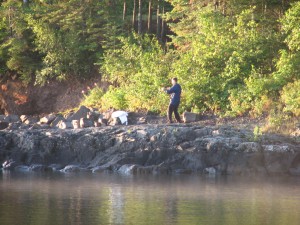 It was a beautiful morning and I thank the aspen and the crow for their help to awaken me so I could enjoy it!