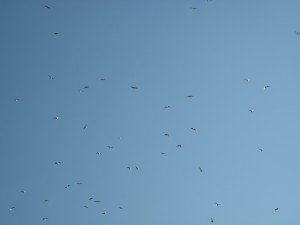 Every night they fly to the east, the north east as a matter of fact. Every morning they fly to the west, the south west. Why? I pondered this as I walked this evening, hundreds, perhaps thousands of gulls flying overhead in long undulating streams.
The sun was going down and they seemed intent on their purpose, as if wanting to get "there" before the sun went down completely. Where is "there"?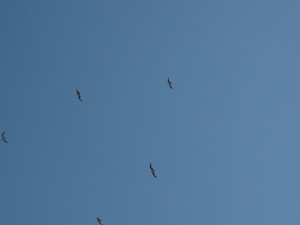 Wherever "there" is, they seem to be flying right out of the sun as it sets and it's a beautiful sight to see.
So I asked the gulls, in my mind. I waited. I got a simple answer. "We go to where the sun will rise, so we are the first to see it when it rises, and we then fly to where the sun will set so we are the last to see it when it sets."
I smiled. Of course! It's so simple.